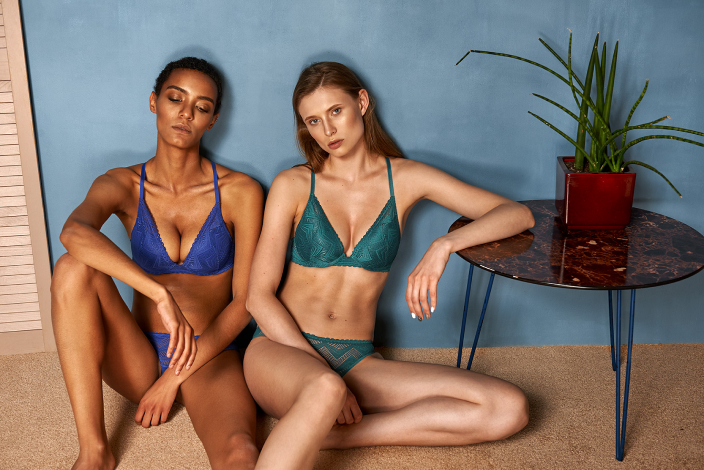 For a bra to continue to support the bust, the color of the product looks no less vivid than immediately after purchase, and lace retains lightness and delicacy, all you need to do is follow a few simple rules.
Storage
It is better to store underwear in specially designed boxes. This will protect the delicate products from dust and possible deformation. In addition, to find the right bra, you do not need to break the entire shelf - every item will be visible.
Laundry and Drying
Particular attention should be paid to washing. Use only a special powder for delicate fabrics and carefully ensure that the amount of the product does not exceed the specified in the instructions. Delicate or manual washing mode will provide the most gentle care of the products, but does not exclude force majeure in the form of a deformed cup or sliding frame. Special laundry bags will help prevent such situations. The dense walls of the structure protect the linen from breakage and the washing machine from possible damage, for example, through a bone that has escaped.
If you prefer multicolored underwear, use napkins to wash colored things. You just put them in the drum and the napkins absorb dirt and paint. This way, you protect the linen from dyeing in shades that are not peculiar to it. And one more caveat: as you do not want to turn the molded cup before washing inside out, it is not recommended to do it. Because of this, you run the risk of deforming the product and, after washing, find that there are wrinkles on the surface of the bra.
You also need to dry your underwear carefully - away from batteries and direct sunlight. Small secrets will always help you feel like a real queen in your favorite lingerie.