«Happiness is not in money, but in good lingerie», smiles AJOUR brand founder Vitaliy Novitsky. For nine years now, Vitaliy and his wife Tatiana have been giving colorful fashionable happiness to Ukrainian fashionistas.
AJOUR has gained international recognition in record time. At the 2006 Lyon Mode City World Exhibition, the collection was among the most trending and featured on the catwalk. Since then, fashion critics have never been tired of filling AJOUR with compliments, and the brand has been showing its collections in Lyon and Paris at the Salon International de la Lingerie.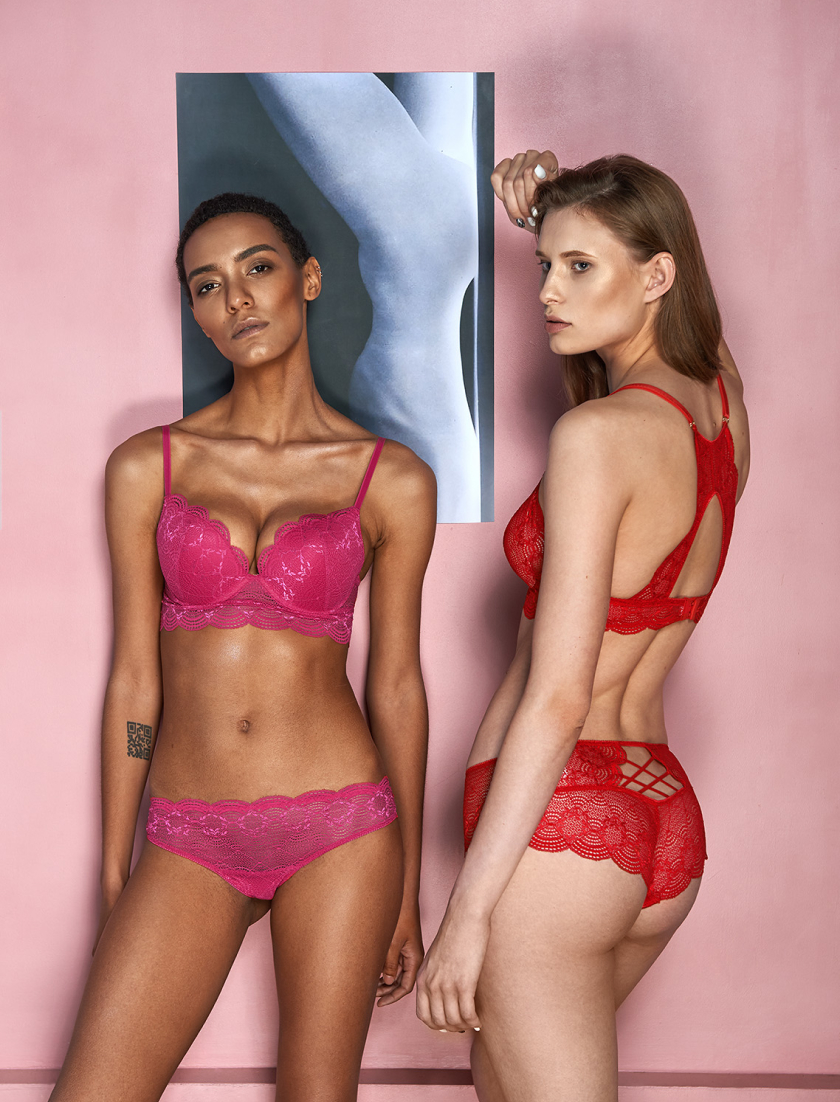 International recognition
As a regular participant in international fashion forums, AJOUR shapes the trends of the upcoming seasons. Materials for new collections are purchased at prestigious international exhibitions. AJOUR designers purchase top-quality fabrics from leading manufacturers in France, Italy and Spain. Particular attention is paid to jewelry. The collections use metal pendants, pendants made of natural stones, applications with Swarovski. Most jewelry is created by hand, with unique designs by AJOR designers.
In the global lingerie fashion space, the Ukrainian brand is known for its bright, juicy color combination and exquisite design. It is known that Ukrainian women strive to be elegant every day, and AJOUR loves and knows how to fulfill desires! And not only our compatriots appreciated the exquisite linen of AJOUR. Products are sold successfully in the US, in many countries in Europe and Asia!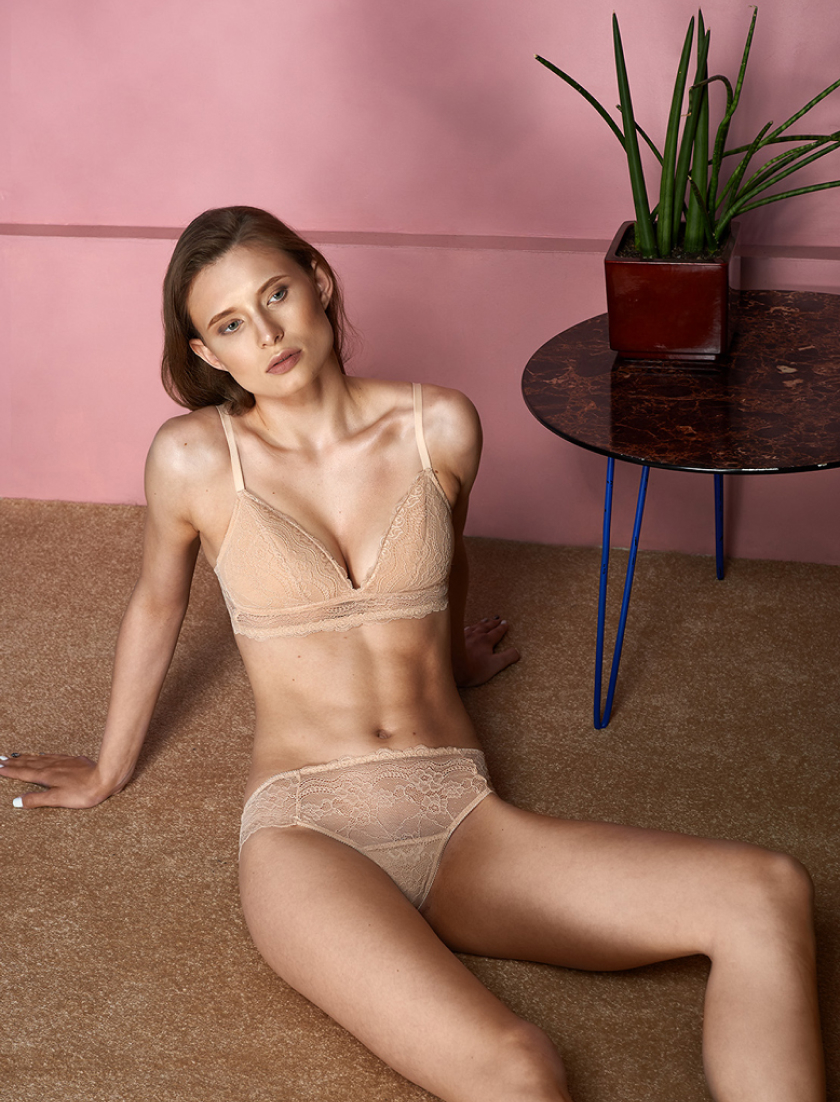 Great assortment
«With AJOUR lingerie you can always count on excellent quality and maximum comfort. Each model goes through several testing stages and goes into production only with perfect focus group estimates», - says Tatiana Novitskaya.
The collections feature more than ten cup shapes - any client can easily find the perfect model. Up to fifteen lingerie models are available in each line. With such a variety of styles and colors, discovering AJOUR can always make a woman feel unique and unique!
But AJOUR is pleased not only with elegant lingerie. Each year, Brent presents collections of trendy swimwear and homewear for the whole family. With AJOUR you can be trendy and stylish both on the seaside and at home.
«AJOR also has a great offer for men. TM WIN men's lingerie makes you feel comfortable and win every day!» - comments Vitaliy Novitsky. The collections have various styles of swimming trunks: from traditional boxers to youth "thongs". A large range allows buyers to choose the best option for work, sports, and romantic dates. And the variety of colors proves: to look brave but at the same time bright - quite real.
«We are proud of our achievements, which allow AJOUR to take the top spot in the world's premium lingerie industry», - acknowledges Tatiana Novitskaya. AJOUR always cares about the comfort and harmony of every client!
Certificates of quality
We have developed and implemented a quality management system in accordance with the requirements of international standards ISO 9001, Oeko-Tex certificate Standard 100.
All stages of production are subject to 100% quality control. High production standards are the priority for Universal company and that is why its products have Oeko-Tex certificate Standard 100.
The company not only maintains high standards of quality, but also cares about the environment. All collections are sewn on world-class machinery from Oeko -Tex certified materials.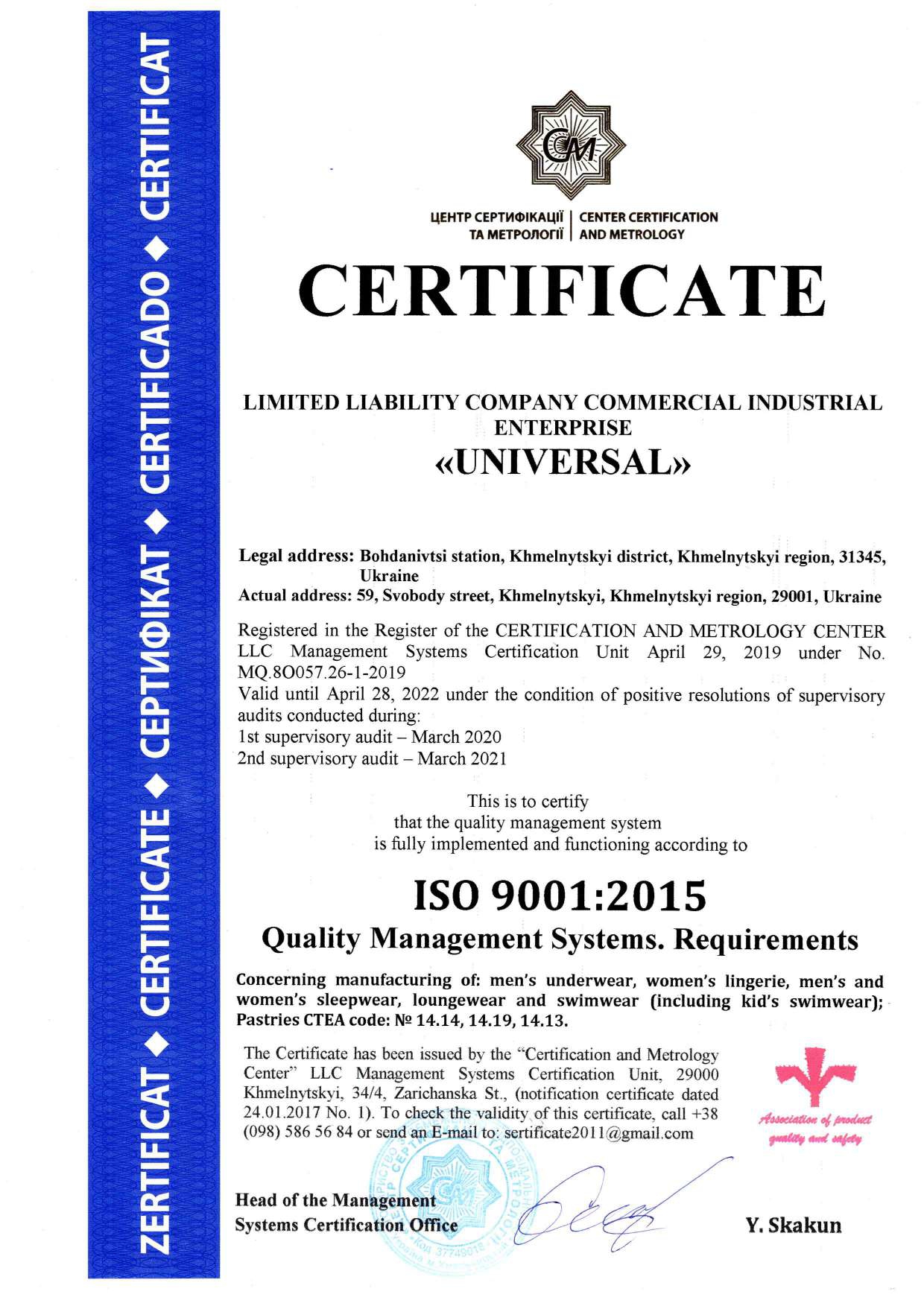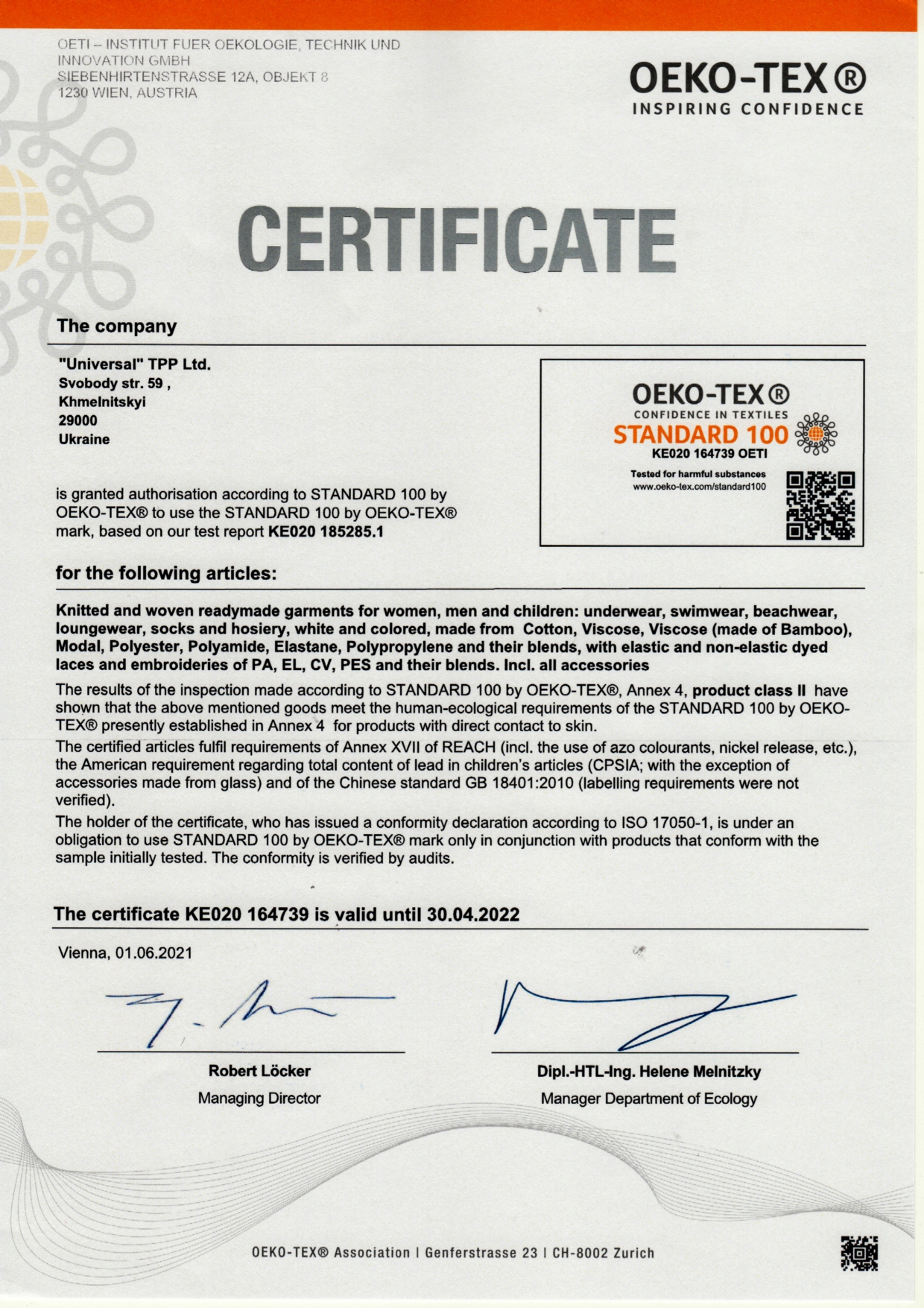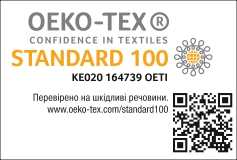 Want to know more about us?
More information on our corporate site