Guide to determining the size
Choosing a bra is a very intimate and exciting process. But what if you don't know what size suits you? We will help you!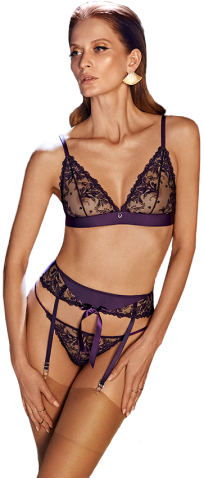 Як правильно зробити заміри?
З допомогою метрової стрічки зробіть заміри.
1. Виміряйте обхват грудей, розмістивши стрічку в найбільш виступаючій точці грудей, на рівні із сосками.
2. Виміряйте обхват під грудьми, розмістивши стрічку під грудьми, сантиметр повинен проходити там, де зазвичай резинка бюстгальтера.
3. Виміряйте стегна, розмістивши стрічку на найбільш повній ділянці стегон.